Please follow and like us: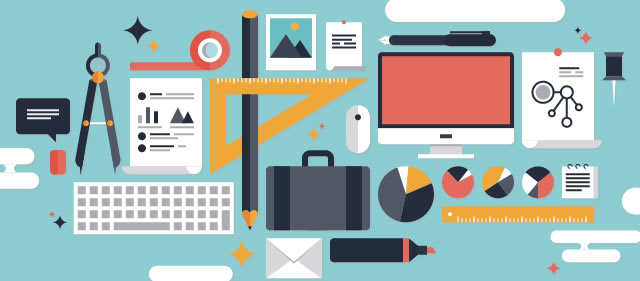 1. E-commerce – A great website to promote your brand with SquareSpace
Your website is the first image that most of your audience will see and yet, too many websites are old-fashioned, not sexy, and difficult to use. A great fashion website must be simple enough to draw attention to the only things that matter: your products.
SquareSpace has understood it all and provides you with an extremely efficient and visual e-commerce website (including payment method via stripe) in minutes.
2. Social medias – Be on every fronts with Buffer
After having identified the social media which is the more relevant for your business, the most difficult is still to come : provide targeted content on a regular basis.
 Buffer helps you scheduling all the content you want to share on Facebook, Linkedin, Twitter etc. in one time, and have it posted automatically the following day.
3. Commitment – Answer your clients in minutes with IFTTT
IFTTT, or "If This Then That" is a tool which lets you automate your actions across social media, email and other. Possibilities are unlimited.
For instance, each time your brand is mentioned on Twitter, add the tweet to your favorite. Or each time you post something on Facebook, post it also on Twitter and Linkedin.
4. Internal Communication with your colleagues and employees with Slack
Slack is an internal messenger to improve communication with your colleagues, and stamp out emails from your internal functioning.
5. User experience – Give exact sizing to your online clients with Virtusize
With VirtuSize plugged on your website, your online customers can compare the size of your products with their past purchases to find the perfect fit. Many other tools like this one exist. Just find the right one for you!
6. Customer service – Grab your clients on your website with Zopim
Zopim is another great tool which enables you to chat directly with every visitor on your website. Visitors can also leave you a message if you are not online.
7. Incoming emails – Treat emails as fast as ever with Front
Do you manage to treat all the emails you receive everyday? With Front, you will be able to treat all the incoming emails from address such as "contact@ ", "press@ ", "sales@ " etc., by sharing them with your team and answer to it as a team.
8. Press Relationships – Master PR with PressKing
PressKing is an easy and intuitive tool to create and share press releases for your brand.
9. Watch – Be alerted every time your brand is mentioned on the web with Mention
With Mention, you are aware of every conversation or mention on the web referring to your brand or to any keyword that you've chosen to follow.
Please follow and like us: